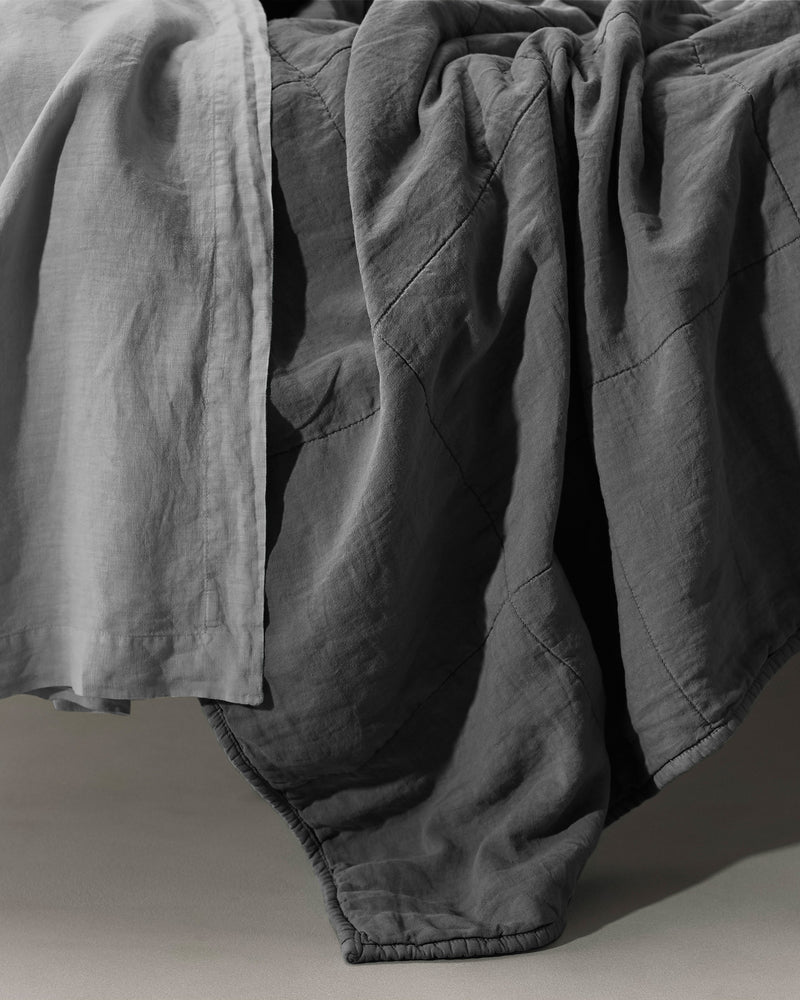 antracite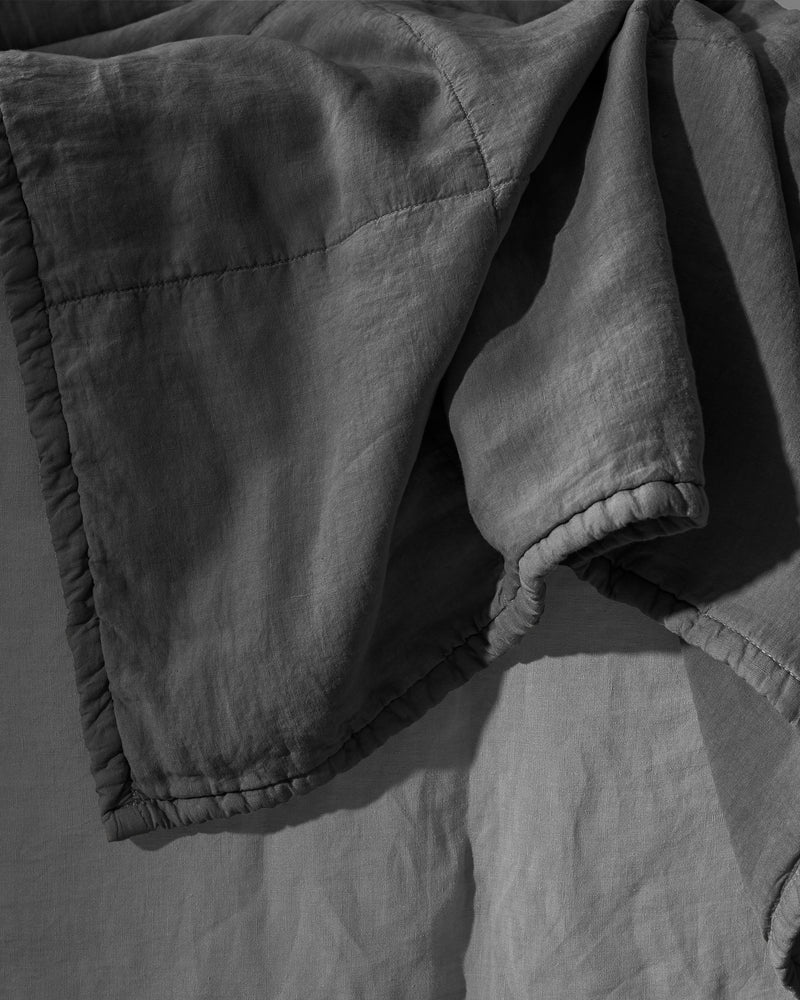 antracite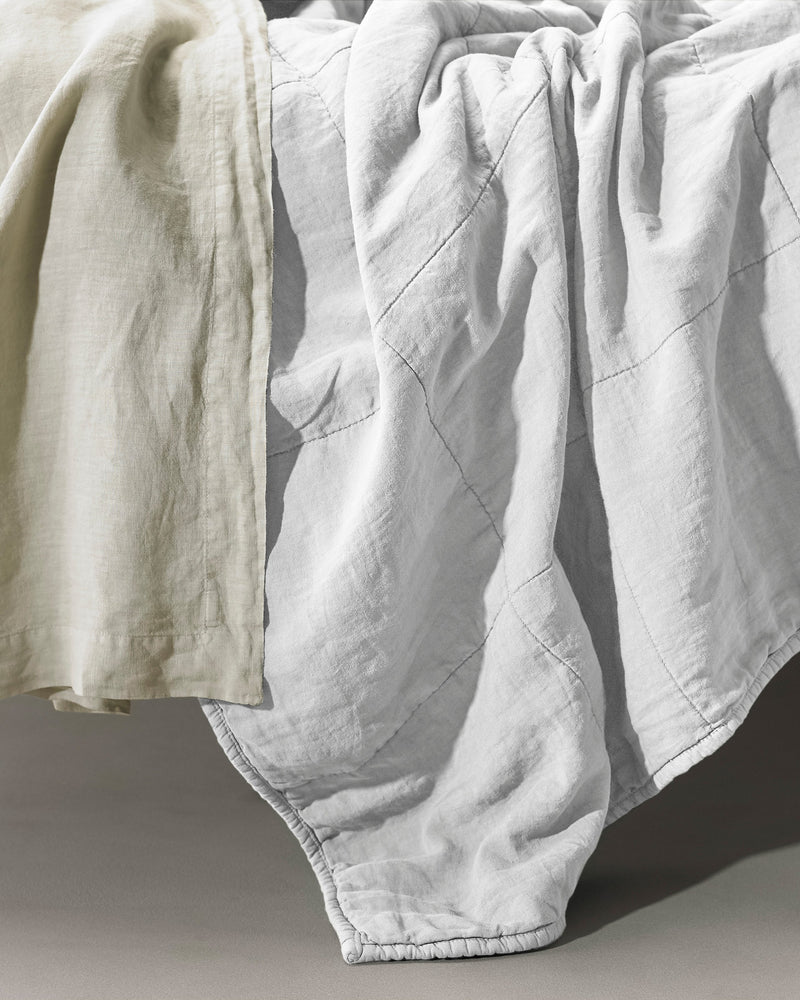 bianco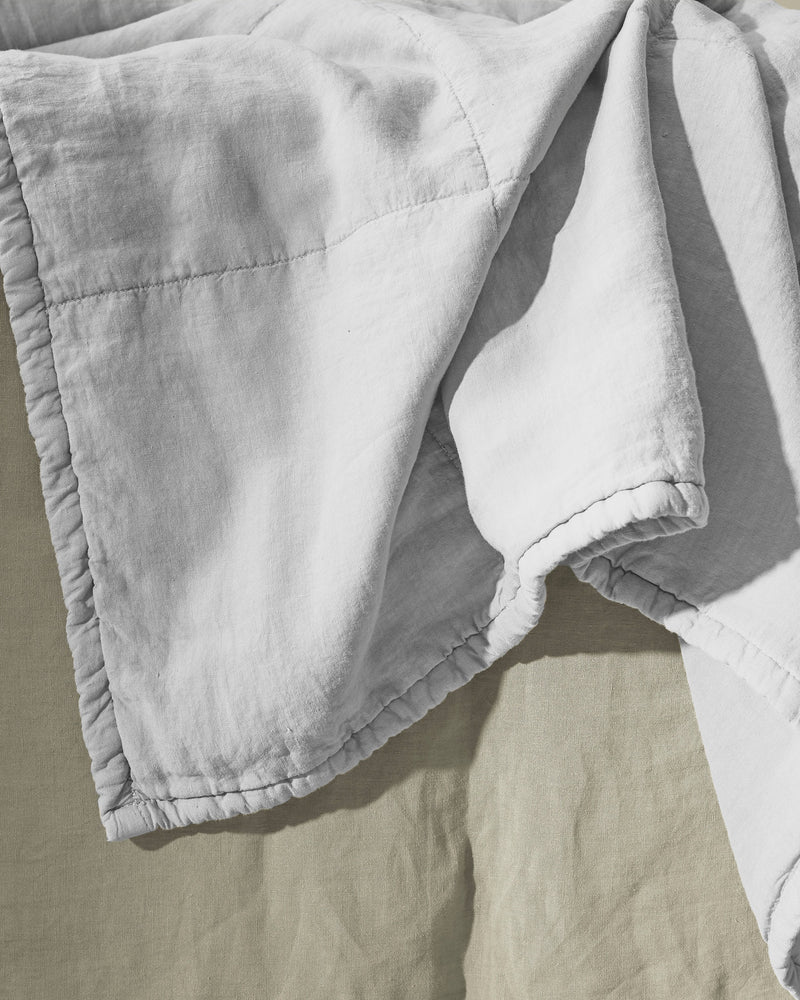 bianco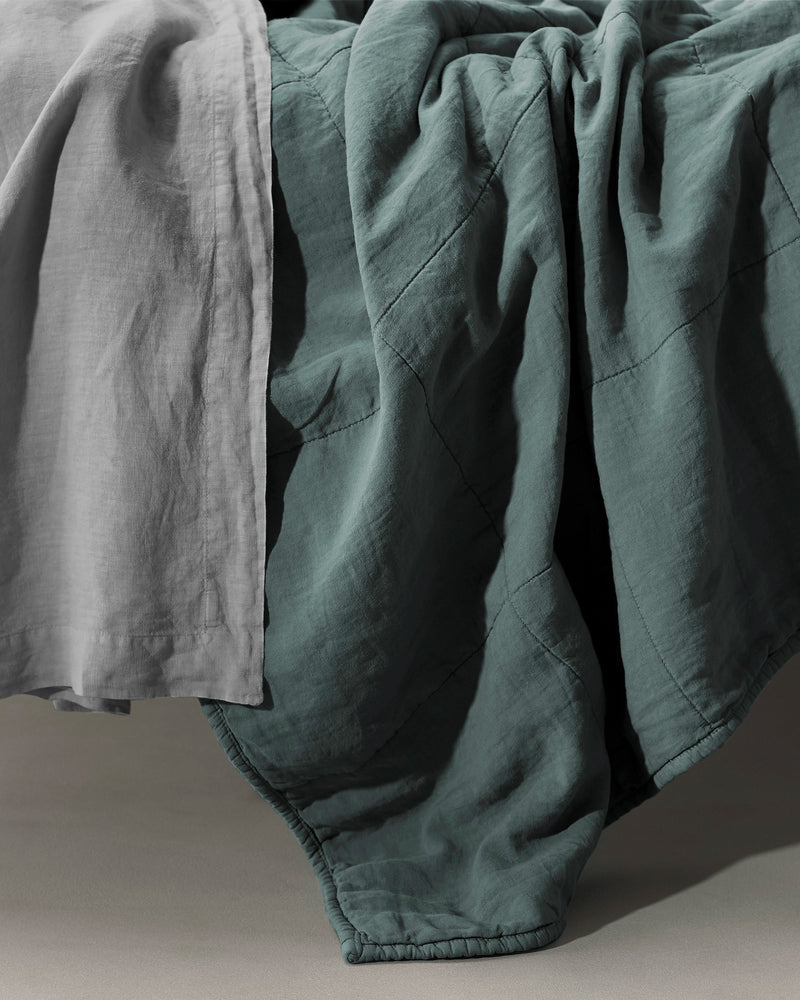 crab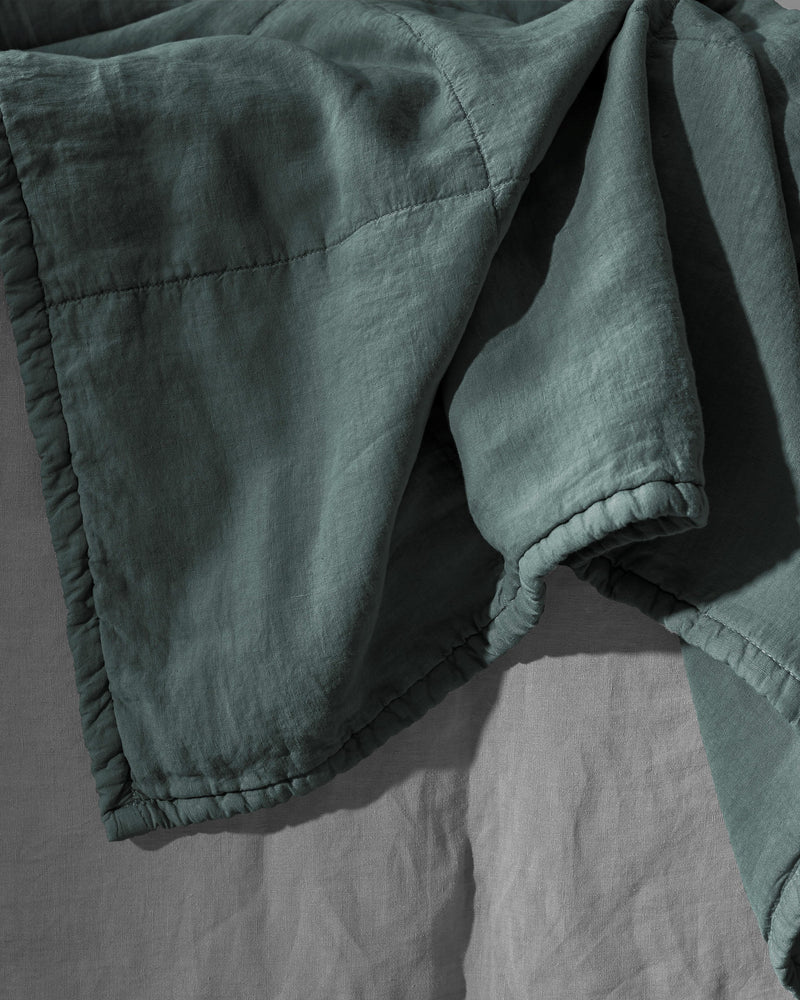 crab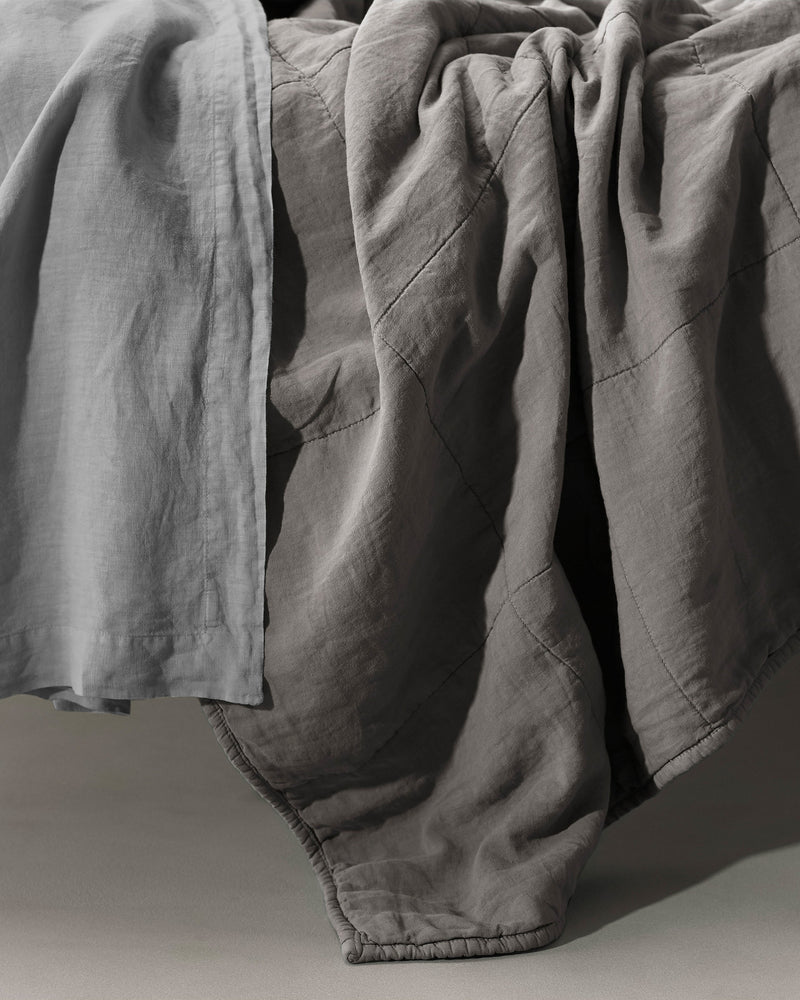 fumo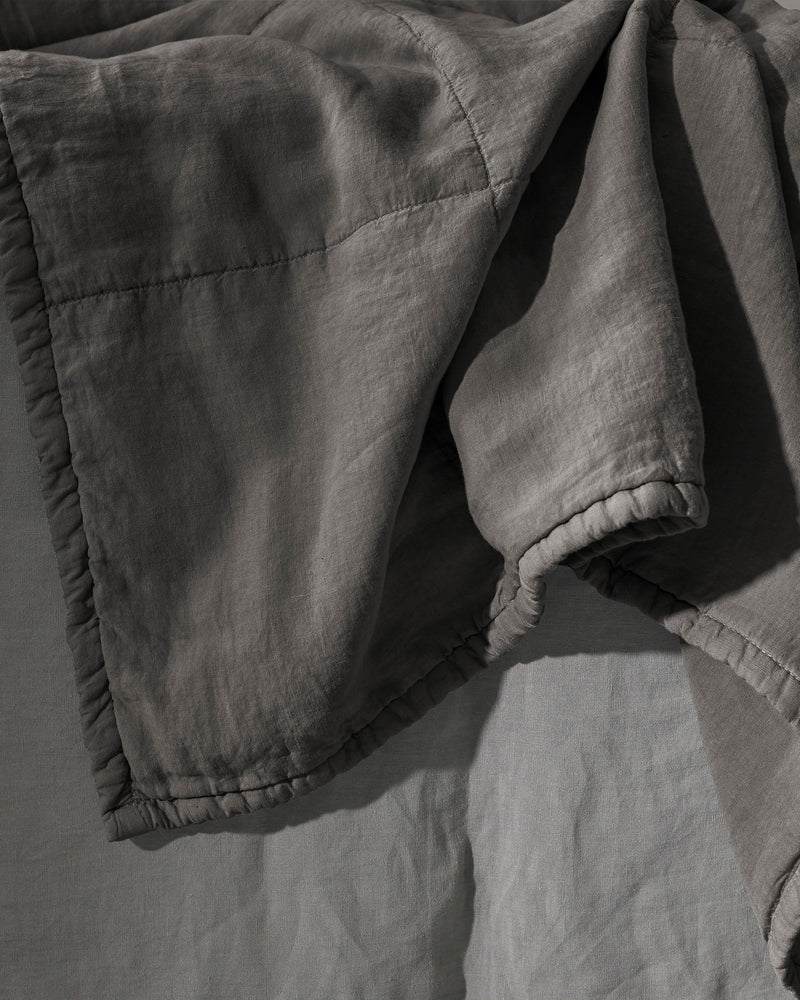 fumo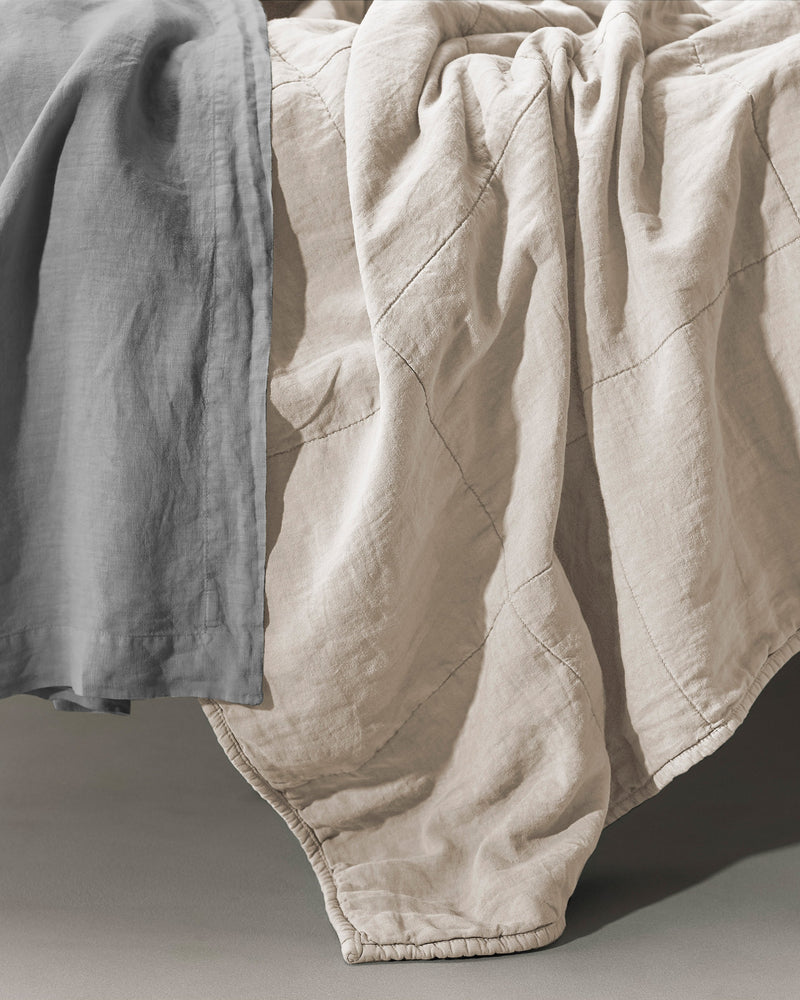 marmo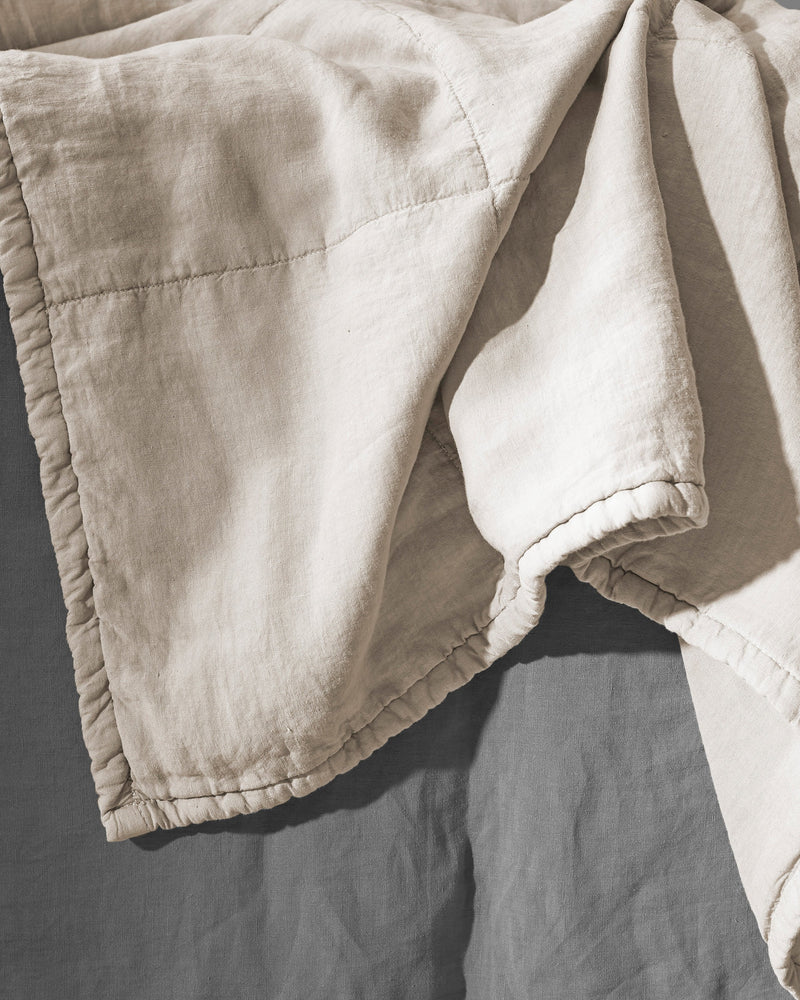 marmo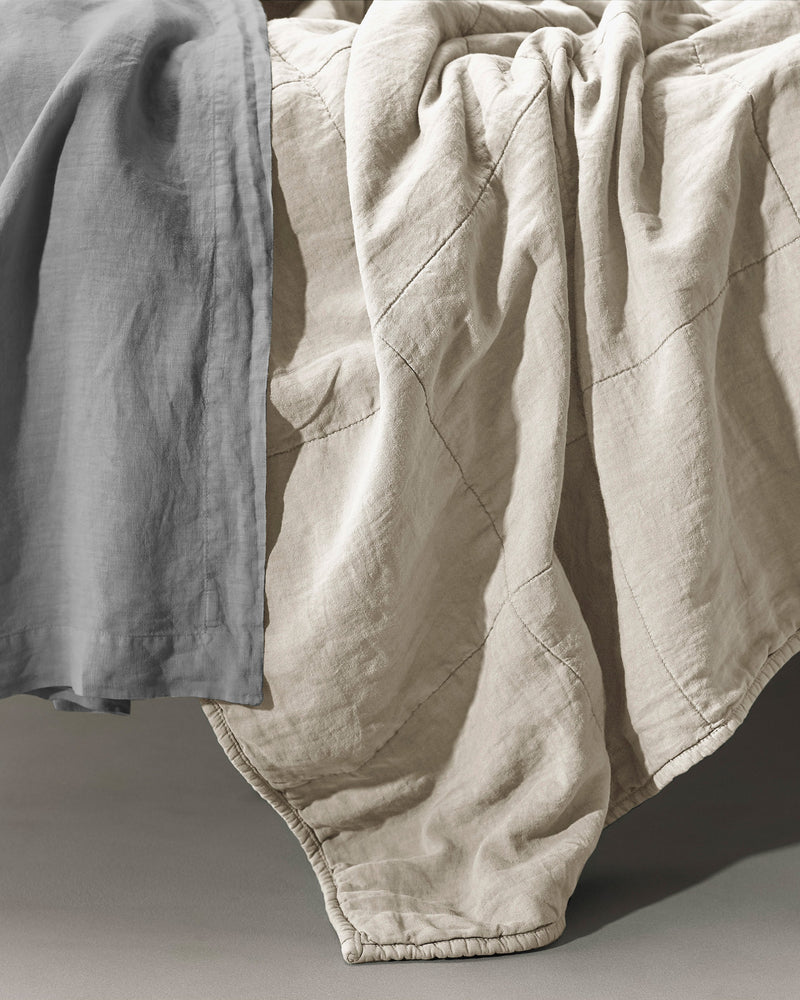 mastice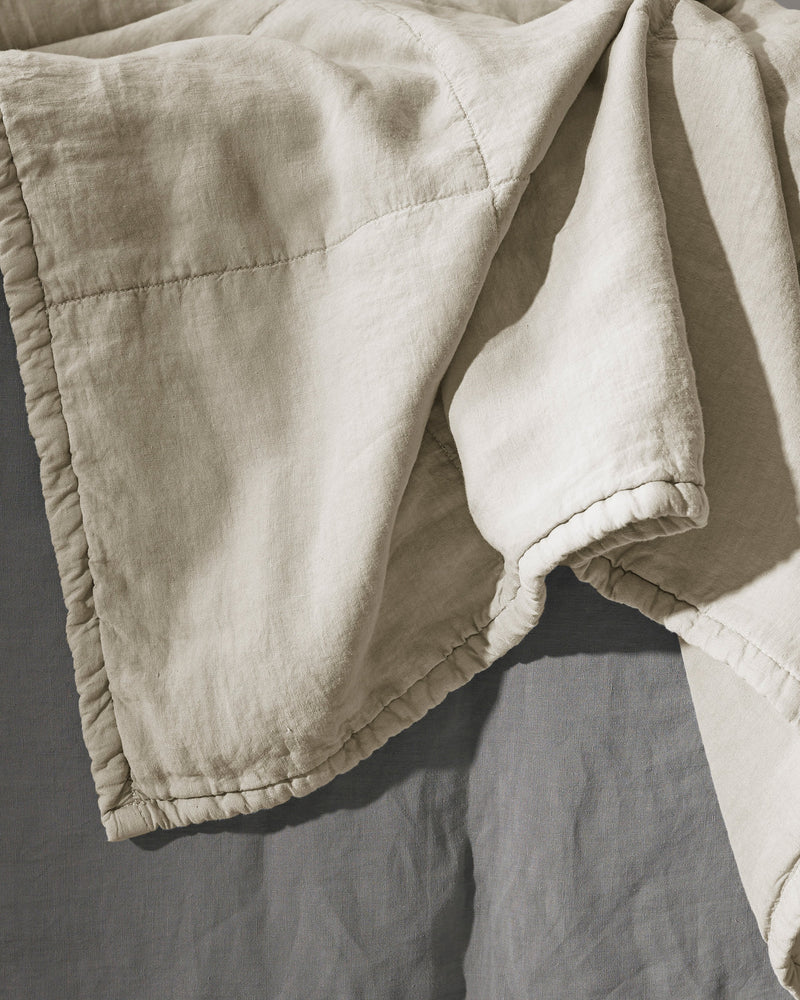 mastice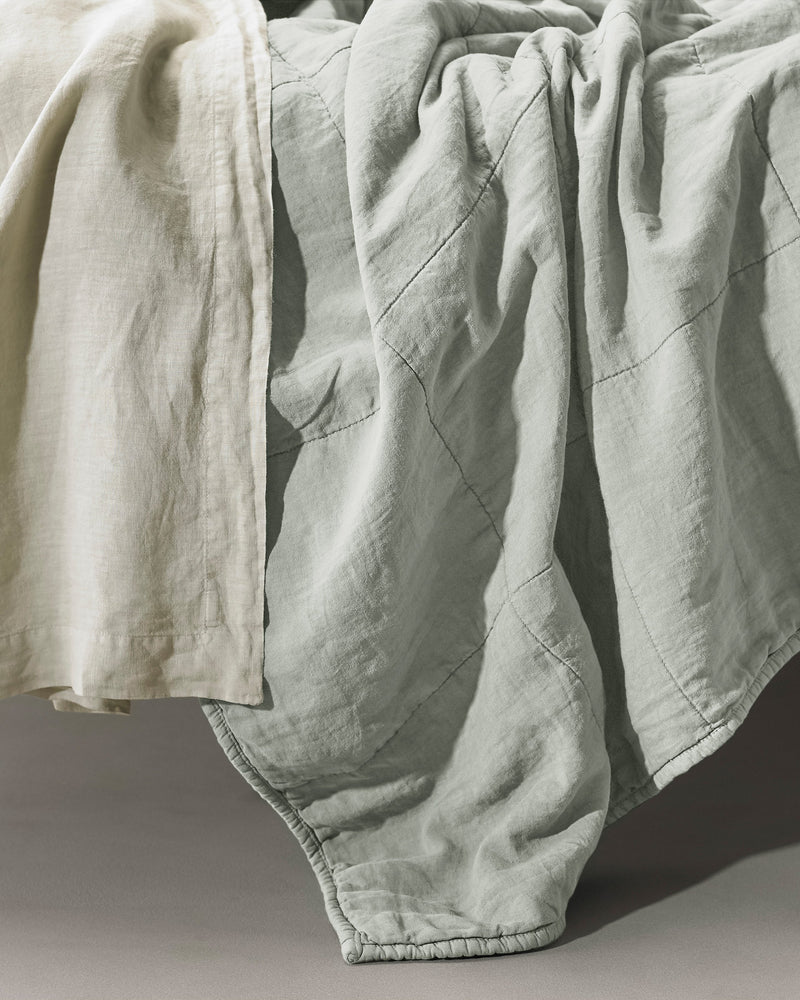 tisana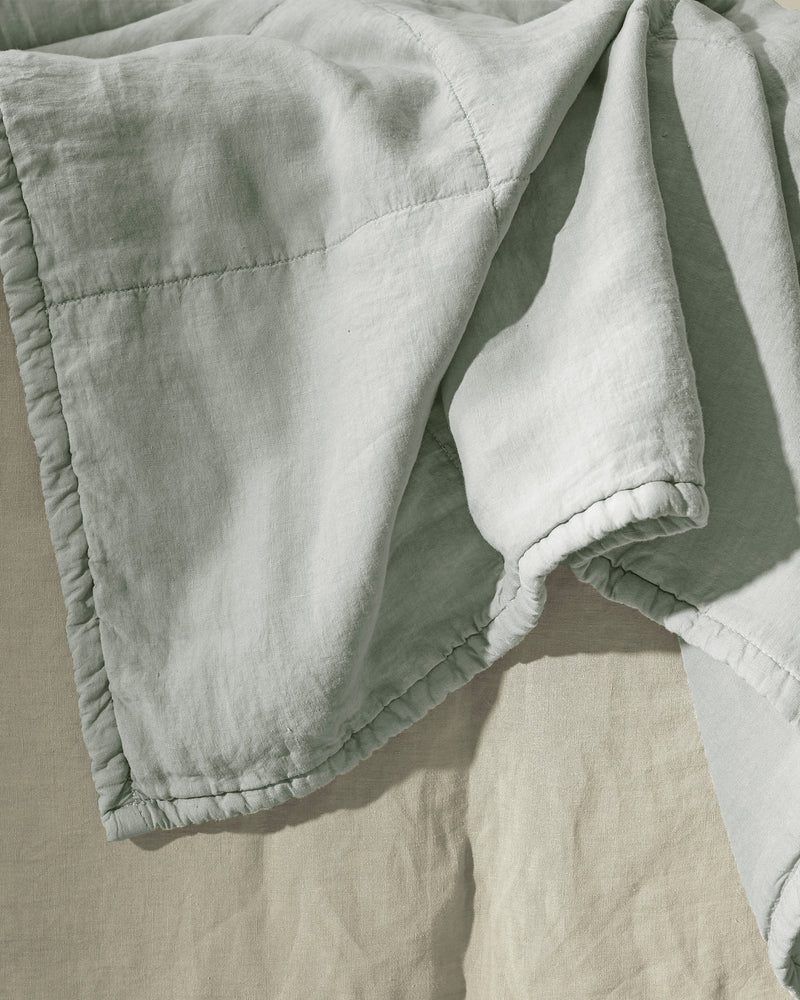 tisana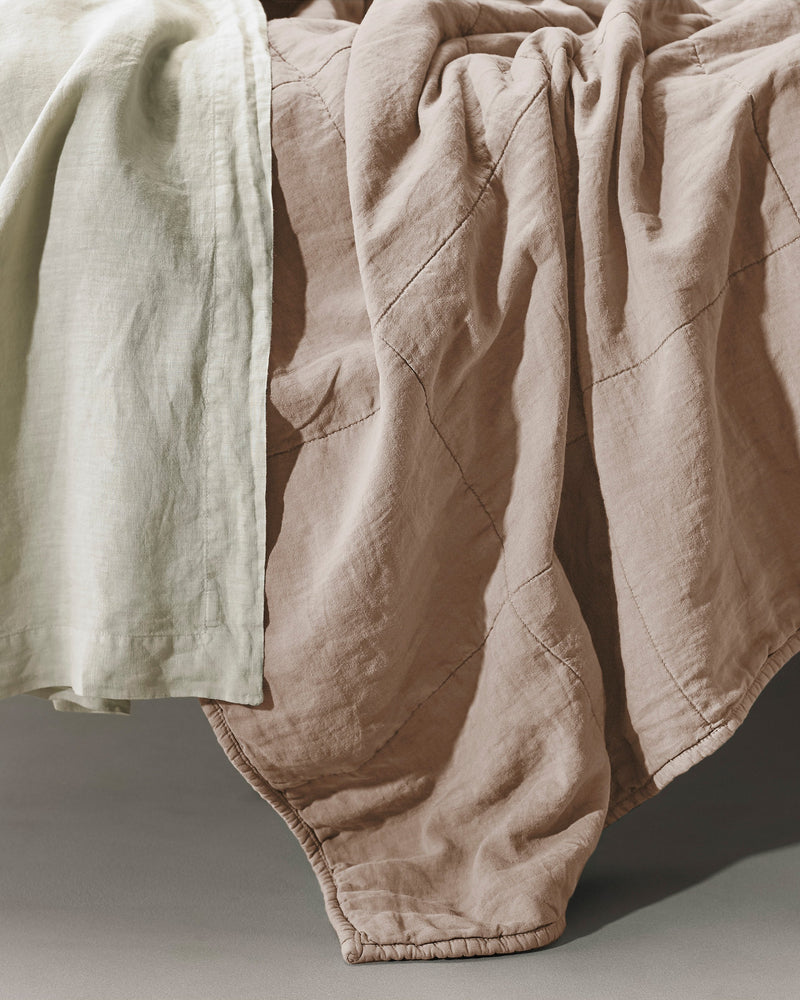 verbena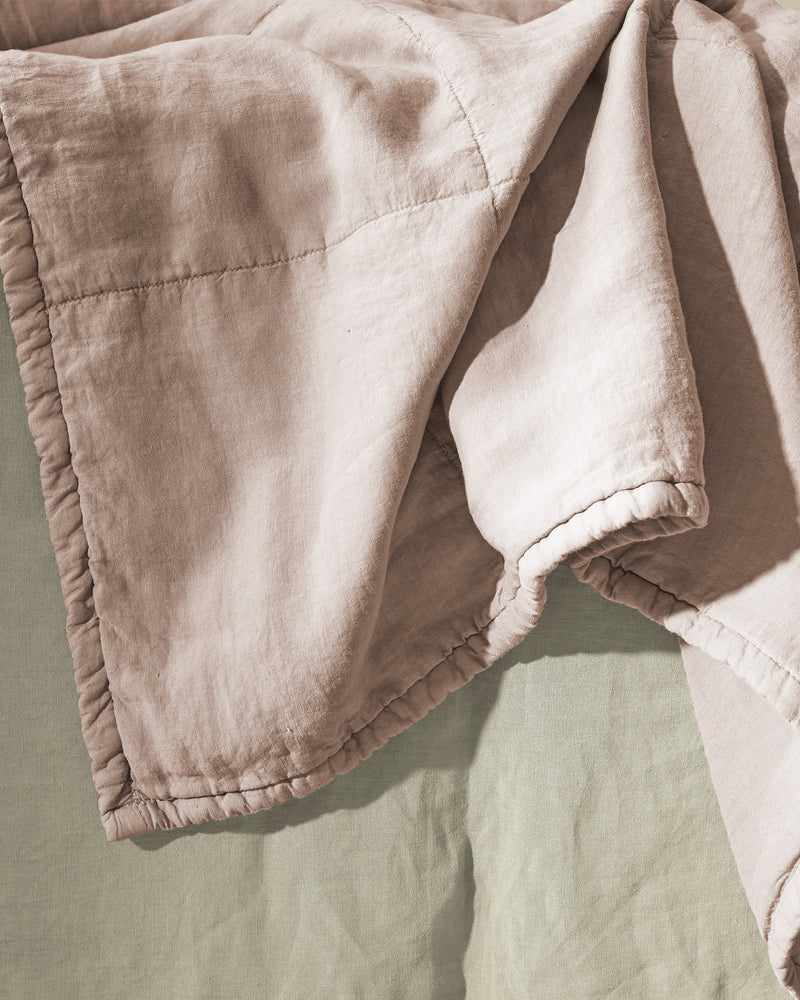 verbena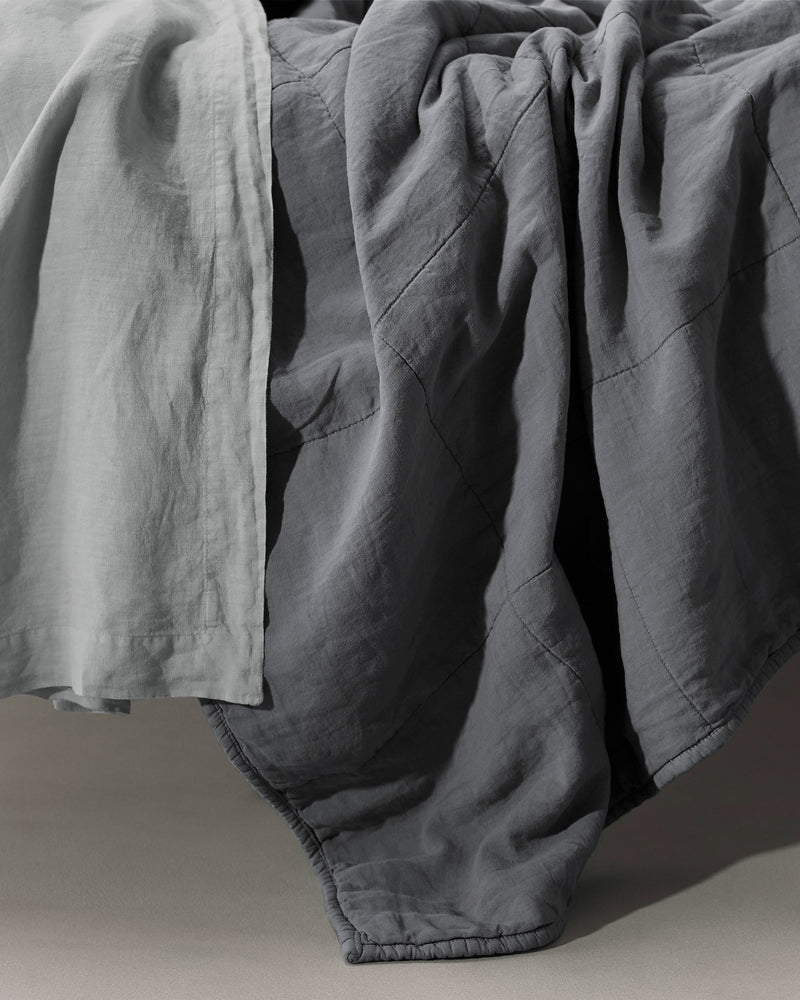 balena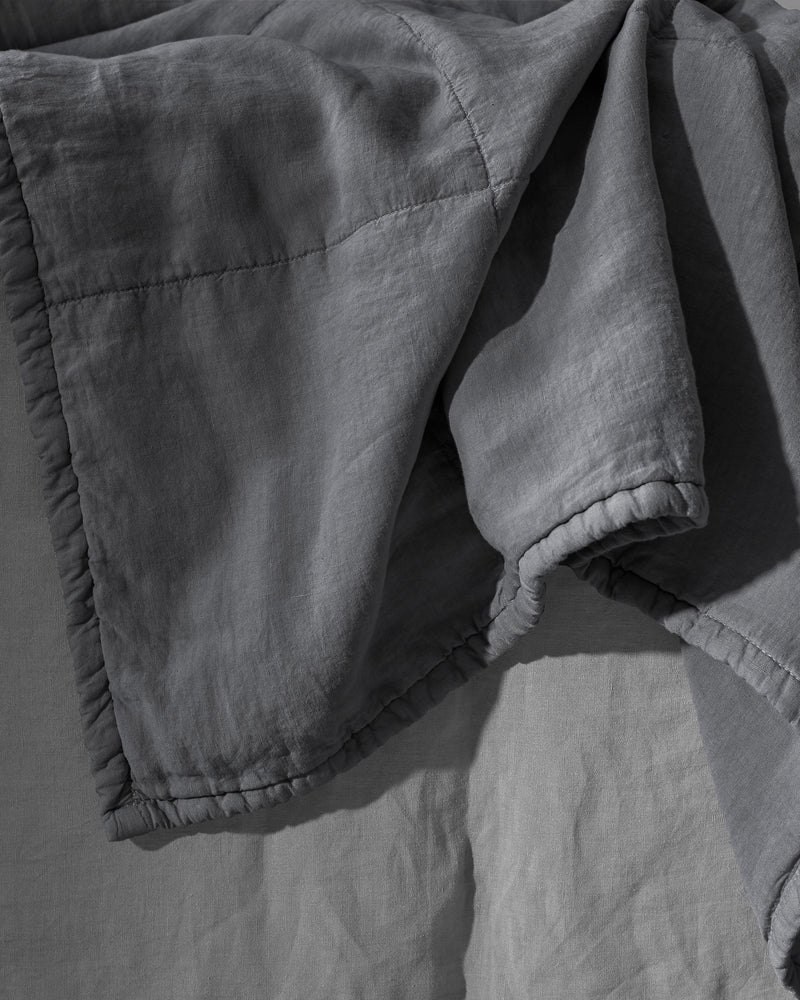 balena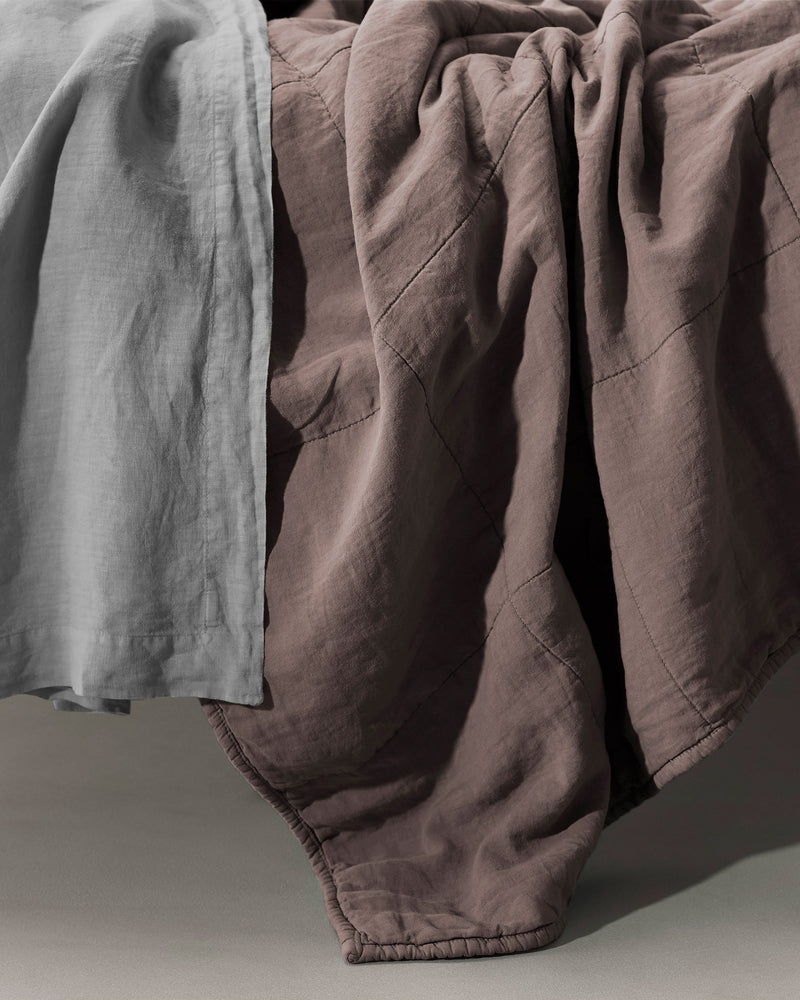 cacao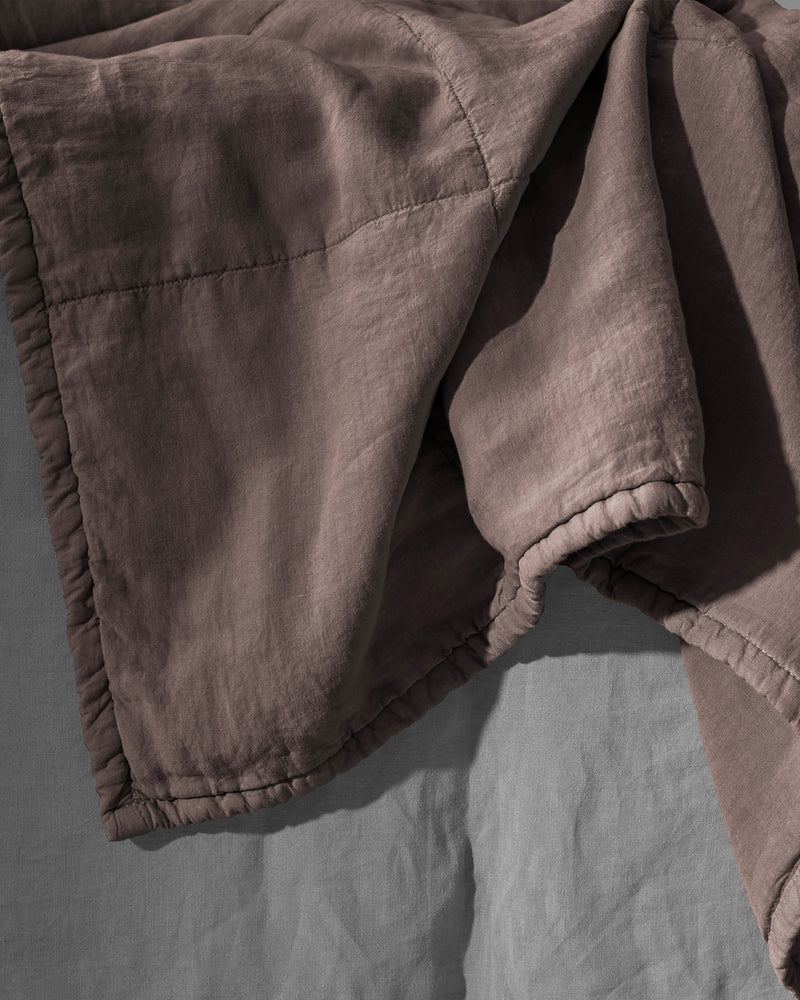 cacao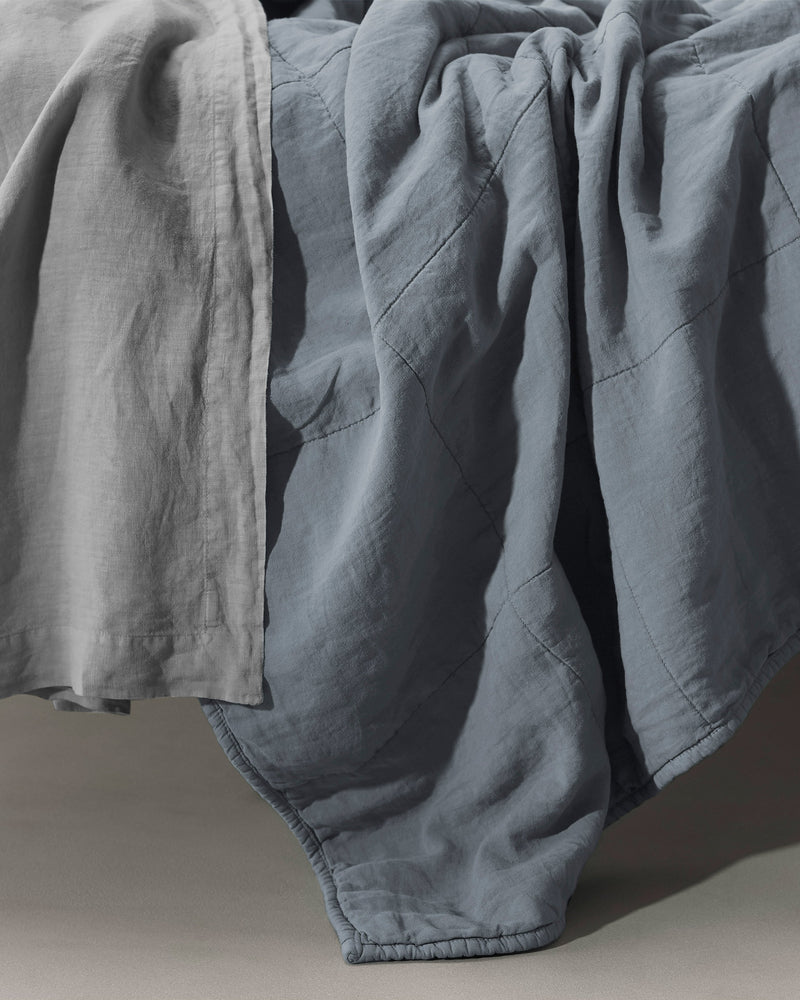 iceberg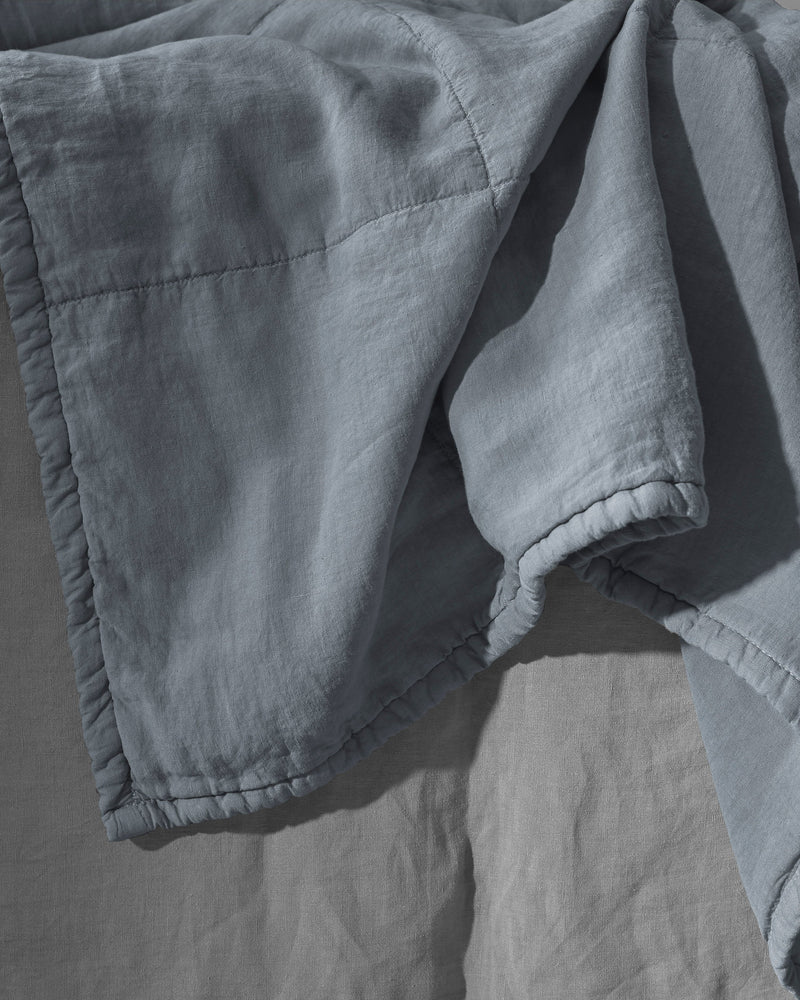 iceberg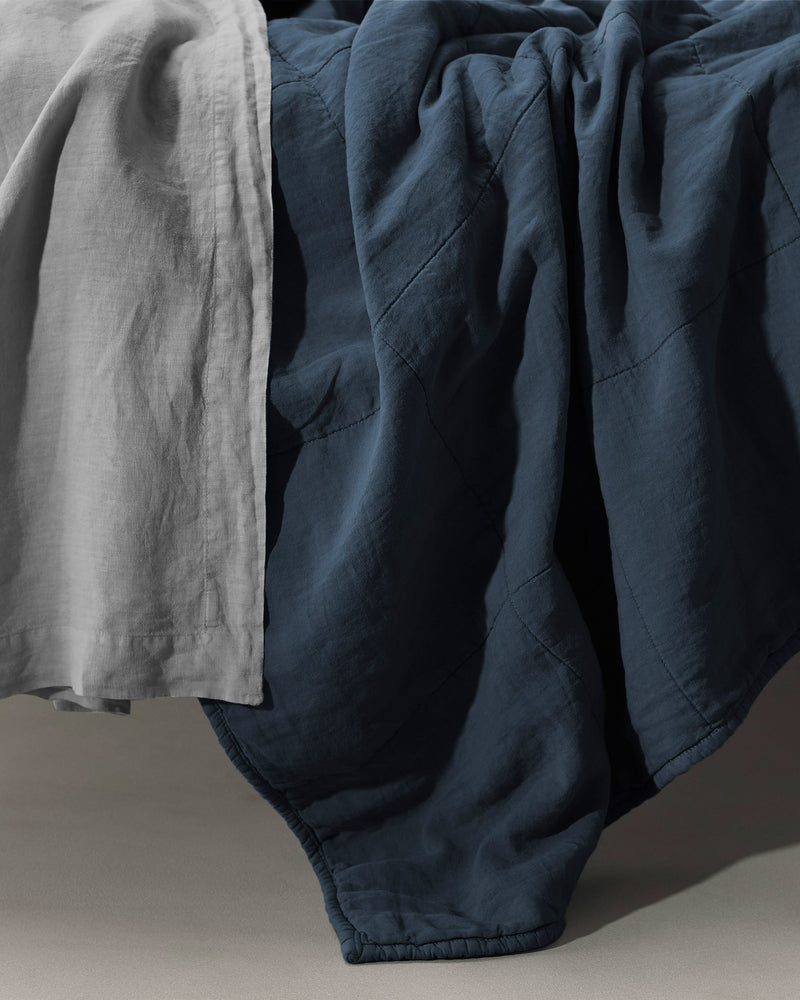 pacifico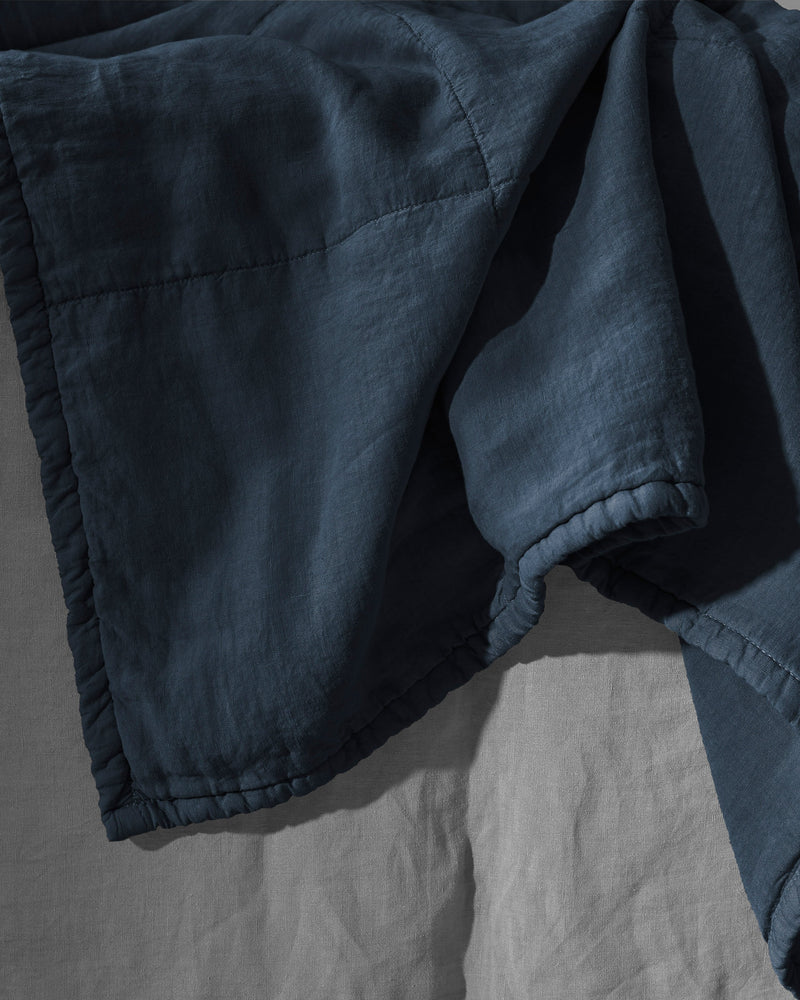 pacifico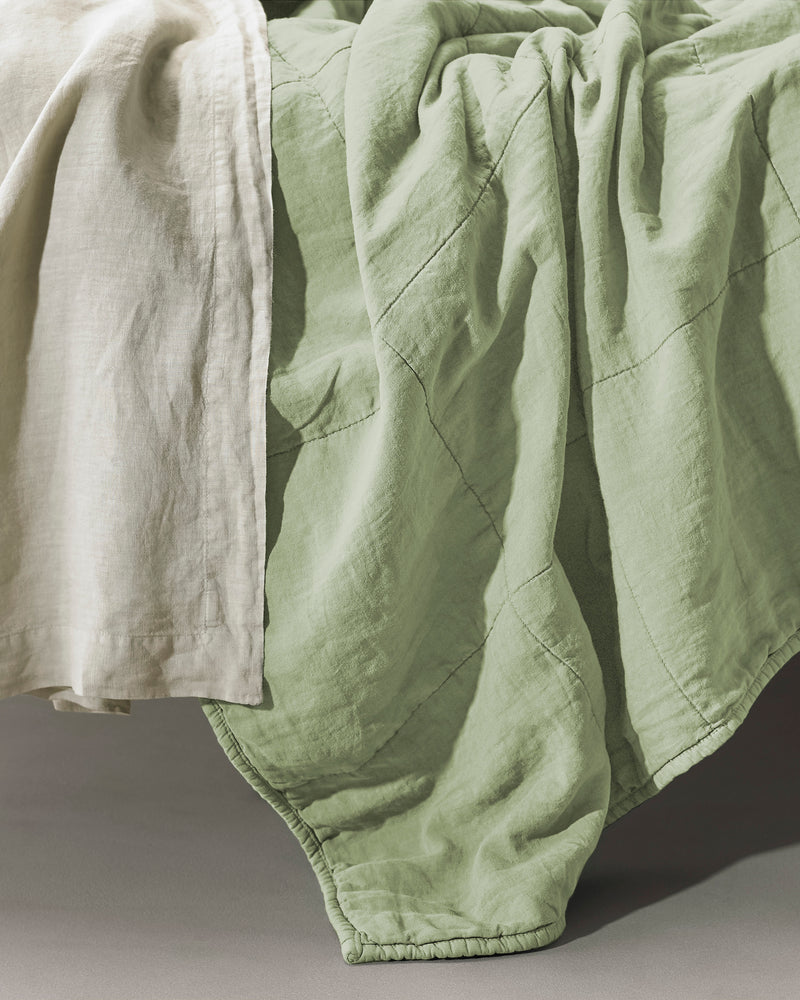 matcha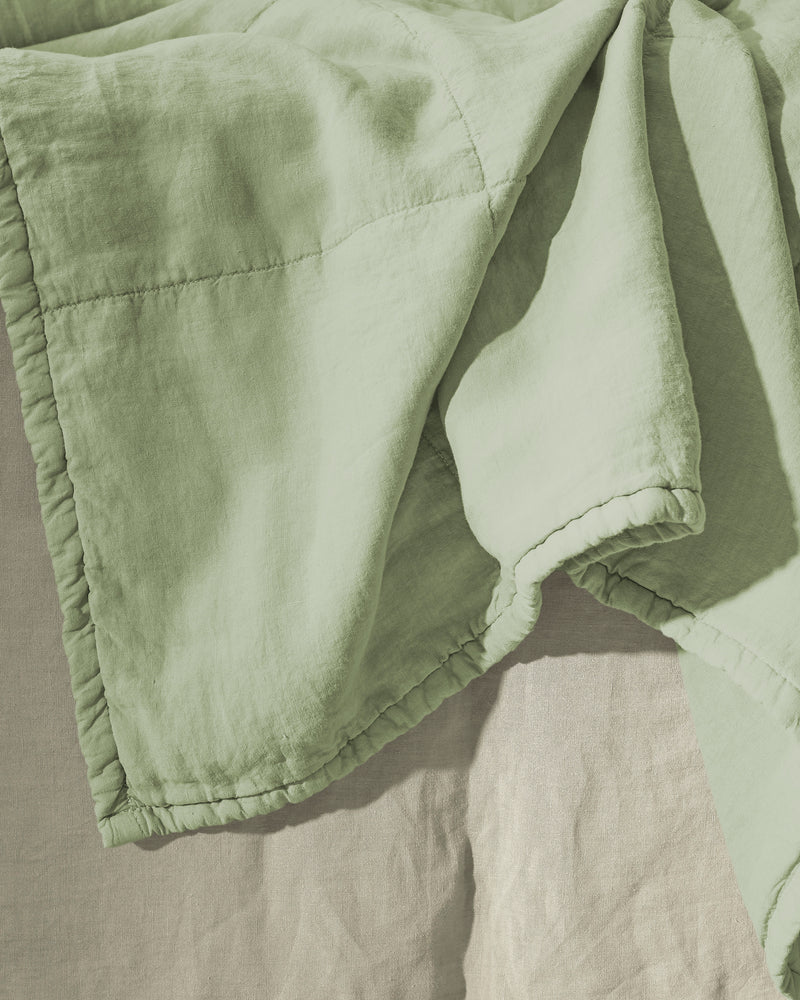 matcha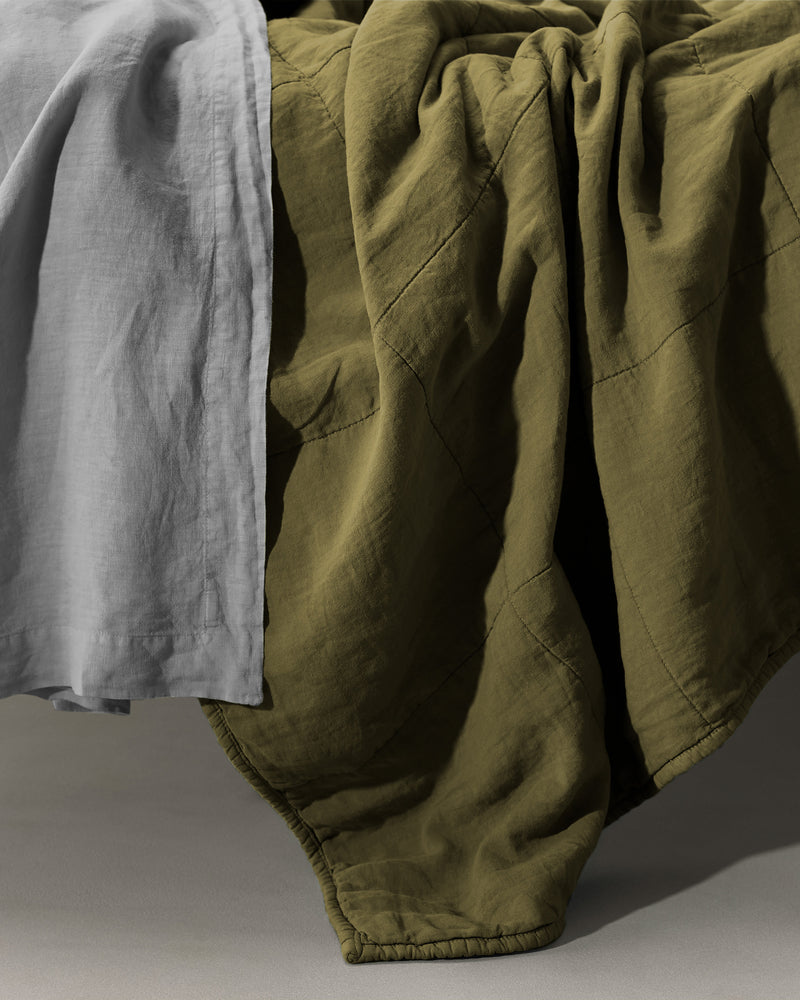 alga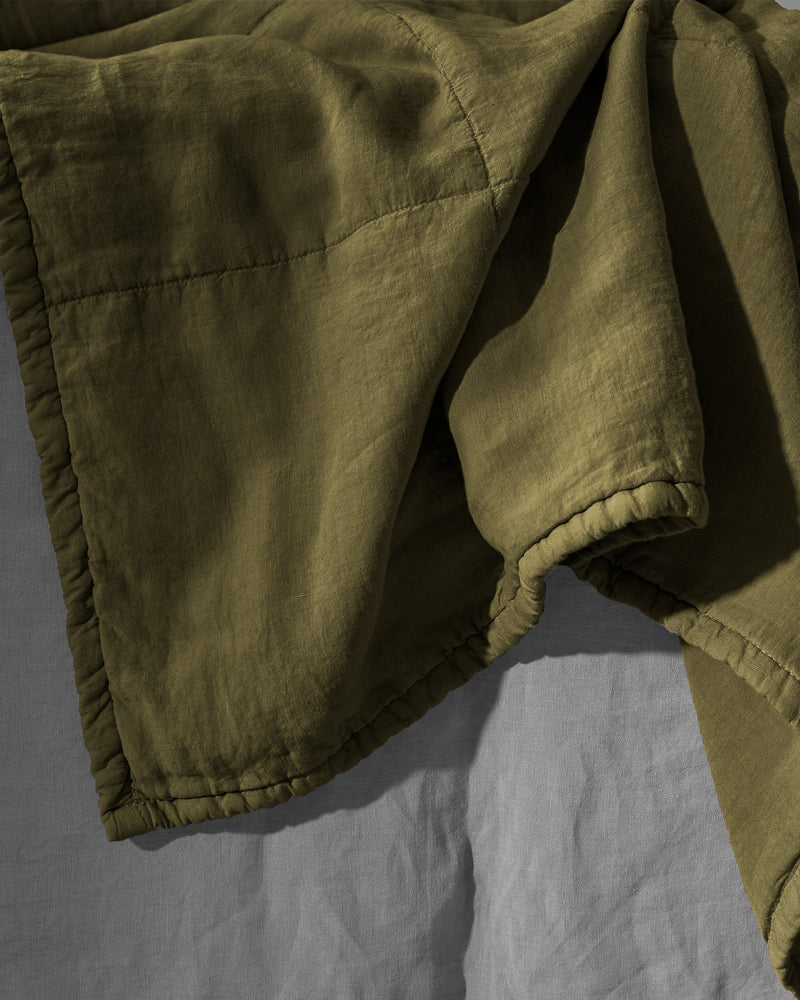 alga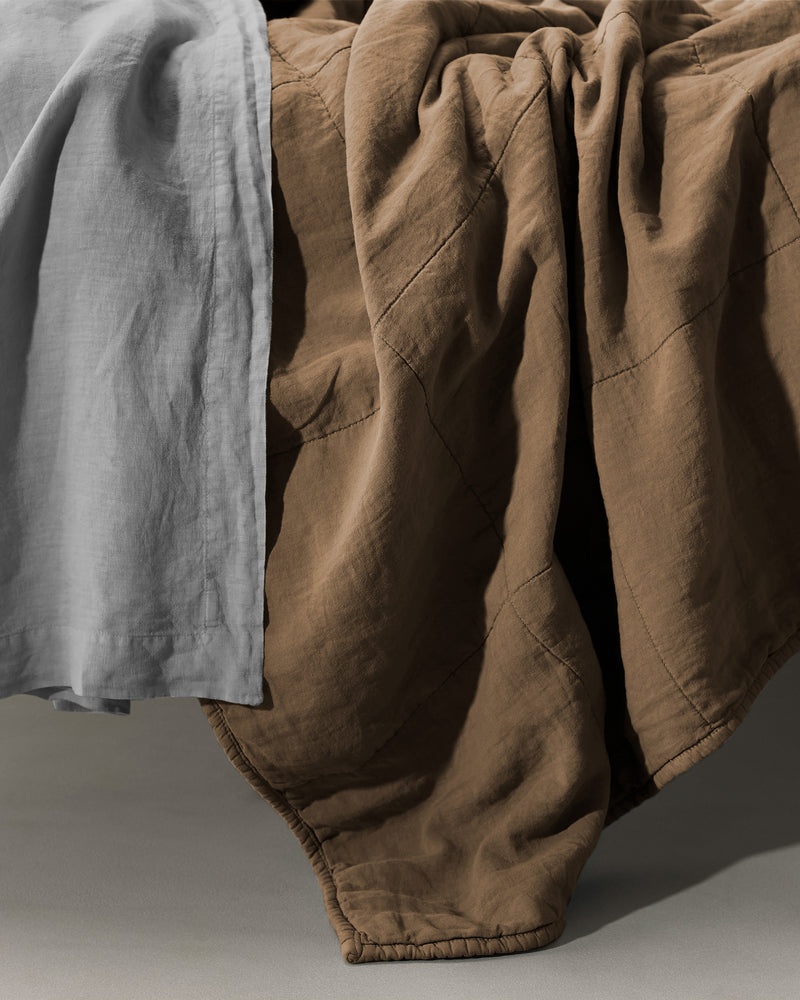 mou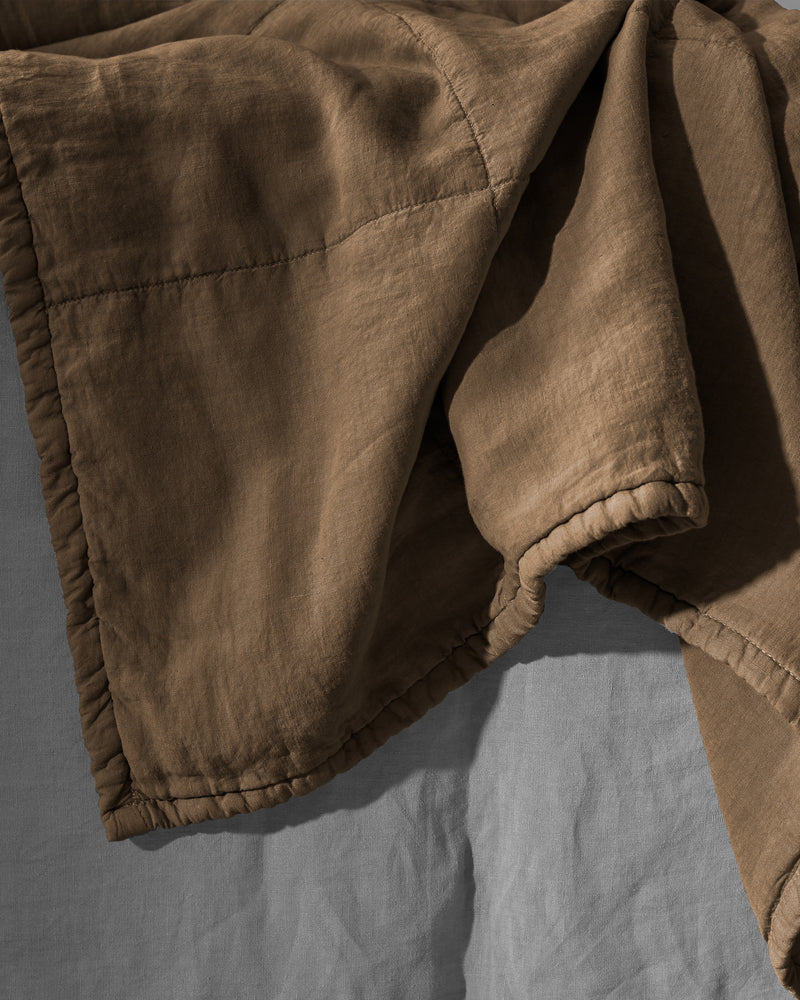 mou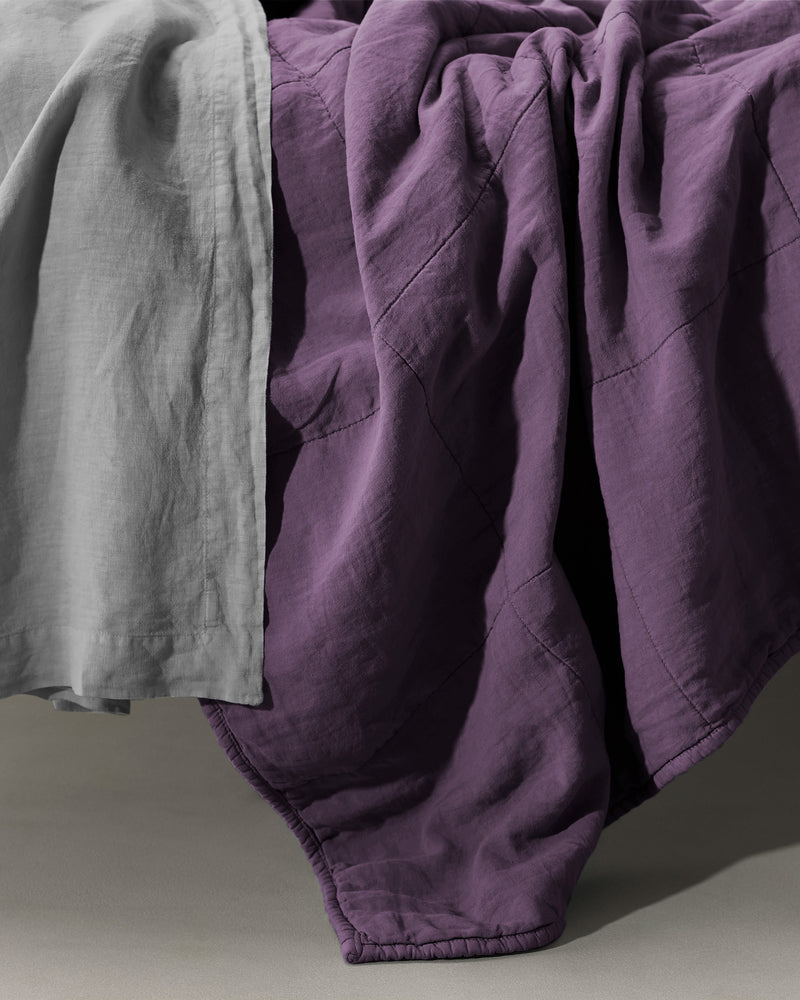 ultraviola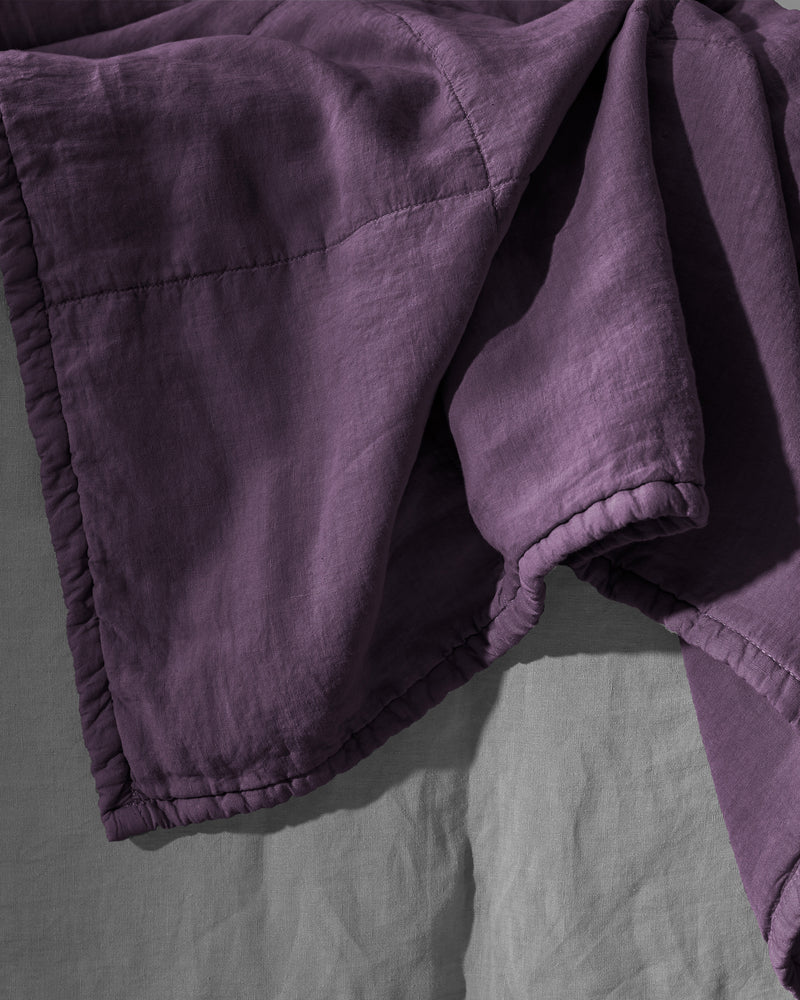 ultraviola
Description:
Rem quilt is made in froissé linen, a real Society Limonta classic. A traditional fabric used in a new, contemporary way, it is extremely soft and pleasant to the touch. It brings together the natural, breathable characteristics of linen to a wide range of colours, both neutral and stronger, more unusual tones.
The reason behind a polyester filling is durability and easy maintenance. Polyester is the only filling that allows the product to be machine washable at home multiple times and with no issue over time. It does not require additional care and does not capture odors, letting the quilt last longer.
The garment dye colouring process enhances the quality of the fabric and means that each piece has a unique colour variation. Rem quilt is ideal for mid-seasons and can even be used as bedspread.